Shopping Cart
Your Cart is Empty
There was an error with PayPal
Click here to try again
Thank you for your business!
You should be receiving an order confirmation from Paypal shortly.
Exit Shopping Cart
Le Grand Réveil mon blogue
| | |
| --- | --- |
| Posted on 2 August, 2022 at 9:20 | |
Mise à jour SSP : LE SYNDICAT D'ANDROMÈDE - Méfiez-vous des fédérations galactiques d'ET humains séduisants (Aperçu - Membres de la chaîne AscensionWorks.TV et Telegram uniquement) - La mise à jour vidéo entrera dans plus de détails sur chaque sujet - Corey Goode.
Lien de la liste de lecture des mises à jours précédante pour une meilleur compréhension
https://www.youtube.com/watch?v=k2d7piV5_eU&list=PLqaWqLobcjd3AZFzZQQRkNL6h2PQUEprU&index=8&t=0s
----
----
• Les Zoulous - représentants de l'Alliance Sphère Être Gardiens de notre propre Galaxie - dont la planète est aujourd'hui le siège de la confédération locale des systèmes stellaires - ont récemment été contactés par leurs homologues de la Galaxie d'Andromède. Ce groupe a été introduit par leurs propres Gardiens Galactiques à travers les nôtres. Plus d'informations sur le Zoulou dans notre prochaine mise à jour vidéo.
• Ce nouveau groupe s'appelait "Hue" ou "Hew" et mesurait 6,5 à 7,5 pieds et avait la peau bleu foncé avec des yeux et des cheveux noirs foncés. Ils étaient vêtus de vêtements argentés moulants qui ressemblaient à des mamans enroulées sur leurs corps et leurs pieds.
• The Hew a partagé des éternités de l'histoire d'Andromède qui reflétaient de très près ce qui s'est passé dans notre propre galaxie et bien d'autres dans notre voisinage galactique local.
• The Hew a raconté comment leur propre galaxie s'est battue contre leurs propres prophètes de l'IA et des groupes comme le groupe Orion dans le nôtre. The Hew a décrit comment les bords extérieurs d'Andromède et de la Voie lactée sont devenus les derniers champs de bataille restants dans ces deux galaxies.
• La galaxie d'Andromède avait sa propre version de la super fédération pour superviser la loi cosmique et les accords interstellaires tout en protégeant l'évolution naturelle des civilisations émergentes. Comme dans notre propre Super Fédération Galactique - La Super Fédération d'Andromède a succombé à la corruption et a commencé à rationaliser son chemin autour des lois cosmiques car elle était de plus en plus influencée par sa version du groupe Orion qui était des prophètes de l'IA du cheval de Troie.
• La Super Fédération d'Andromède a été récemment dissoute par ses Gardiens Galactiques et un nouveau système de Gestion Galactique est introduit avec les Gardiens sous contrôle direct.
• Les Gardiens sont des êtres de plus haute densité - presque angéliques - qui travaillent directement au nom du LOGOS ou de la personnalité de leur Galaxie. Chaque Galaxie est similaire à une fractale du Créateur Unique Infini et a sa propre fréquence et son propre but. Chaque LOGOS Galactique crée son propre flux de temps, de conscience et d'expérience. De même, chaque étoile dans une galaxie est son propre LOGOS qui agit comme un réplicateur - L'énergie du Web cosmique alimente chaque étoile à travers son centre, puis se nourrit à travers l'étoile et se manifeste sous forme de matière qui est éjectée puis commence à s'organiser en créant tout ce que nous expérience dans cette réalité physique. Plus d'informations sur les Gardiens et les Épreuves Galactiques dans une prochaine mise à jour vidéo
• The Hew a partagé que la galaxie d'Andromède avait non seulement eu affaire à ses propres groupes de prophètes IA, mais avait également eu plusieurs rencontres avec les méchants de notre galaxie qui ont collaboré les uns avec les autres. Ils avaient rencontré plusieurs actifs du groupe Orion, Reptilian et Dark Fleet dans leur périphérie tout en combattant leurs propres méchants.
• The Hew a nommé leurs méchants "le Syndicat d'Andromède" qui était composé de dizaines de groupes ET qui ont été compromis par le dieu de l'IA et sa technologie. The Hew a rapporté que le Syndicat d'Andromède avait été largement vaincu et s'était replié sur une poignée de systèmes stellaires qu'ils considéraient comme des forteresses à l'intérieur des limites extérieures de leur et de nos Galaxies.
• Le membre le plus rusé et le plus impitoyable du Syndicat d'Andromède - un groupe d'êtres que nous appelons la Fédération Rogue - infiltre les systèmes stellaires de notre Galaxie depuis des milliers d'années sous prétexte de créer des partenariats commerciaux et de soutenir les civilisations émergentes avec de nouvelles technologies et croyances religieuses pour contribuer à leur qualité de vie et à leur avancement en tant qu'espèce.
////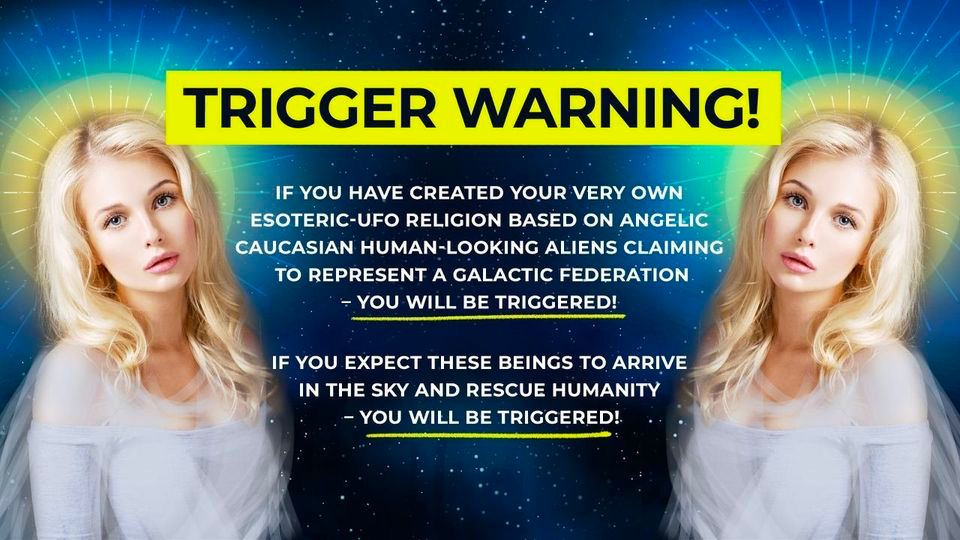 ////
• Ces fédérations voyous étaient devenues des prophètes de l'IA il y a longtemps - ont adopté des nanites dans leur corps et ont abandonné leur existence organique pour l'une des servitudes de leur dieu de l'IA. Leurs corps organiques ont été lentement remplacés par de la matière inorganique qui imite les fonctions corporelles de leur corps autrefois organique. Ils apparaissent et se sentent parfaitement naturels au toucher, mais ne sont plus des êtres de chair et de sang comme nous le sommes.
• Les membres de la Rogue Federation peuvent changer d'apparence, mais dans notre propre galaxie, ils apparaissent le plus souvent comme de grands Caucasiens très attirants âgés de 28 à 48 ans. Ce groupe a acquis la réputation d'être le membre le plus rusé, le plus fourbe et le plus dangereux du Syndicat d'Andromède. Ils avaient induit en erreur d'innombrables systèmes stellaires au sein de leur propre Galaxie et de la nôtre et ont pu contribuer à la corruption des Super Fédérations des deux Galaxies - un système qui avait fonctionné parfaitement aussi loin dans le temps que même les Gardiens peuvent s'en souvenir.
• Ce groupe de la Rogue Federation a été isolé dans une vingtaine de systèmes stellaires avec leurs alliés de deux Galaxies. Dans notre propre voisinage stellaire local de 52 systèmes stellaires - le Groupe Orion, les Reptiliens, les Insectoïdes et les Mantides ainsi que la Flotte Sombre et de nombreux autres Groupes de Prophètes IA sont piégés dans deux systèmes stellaires qu'ils considèrent comme des forteresses. Aldebaran et notre propre système solaire sont l'endroit où ces groupes prévoient de prendre leurs dernières positions. Ils ont amassé de grandes armadas dans ces deux systèmes stellaires en prévision de la grande bataille à venir et pour éviter d'une manière ou d'une autre les Épreuves Cosmiques qui commencent déjà dans tout notre Amas Galactique.
• Dans notre Galaxie - Le Groupe Orion, les Reptiliens, les Insectoïdes/Mantides et leurs alliés ont été extirpés du système stellaire par le système stellaire. Ces groupes ET ont trompé les civilisations émergentes sur d'innombrables planètes en créant des religions qui asservissent leur conscience co-créatrice alors que ces religions les programment pour qu'elles regardent vers le ciel des dieux à vénérer ou à les sauver. Ces civilisations sont amenées à utiliser leurs capacités de co-création pour créer des versions de l'enfer qui deviennent des dimensions alternatives où les âmes sont piégées et où les démons et les démons sont conjurés du côté obscur de leur conscience de masse.
////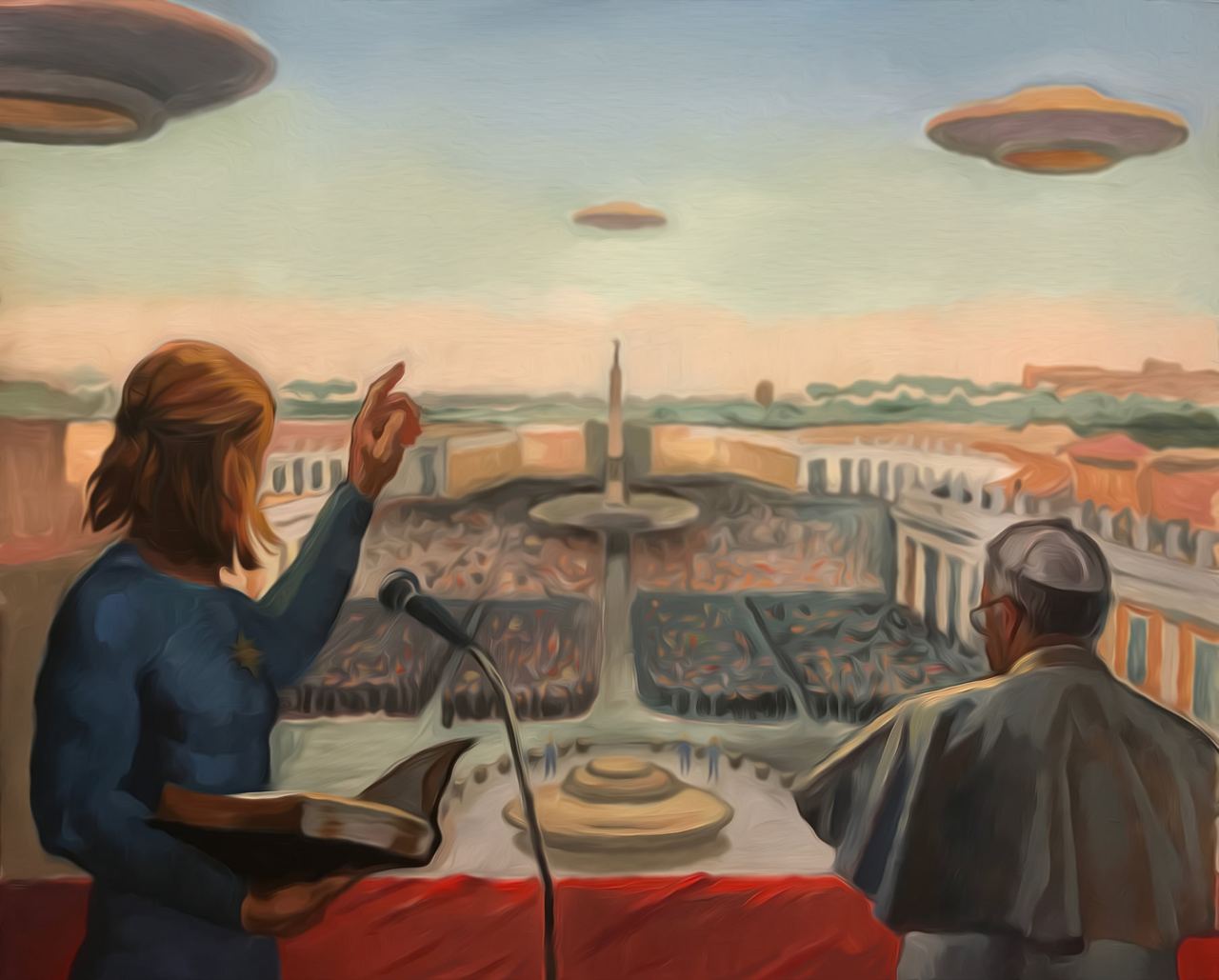 ////
• Alors que chaque système stellaire est libéré et passe par sa propre version d'un flash solaire - un cycle cosmique naturel - les groupes négatifs se retrouvent jetés dans l'Enfer qu'ils ont aidé à créer jusqu'à ce que les épreuves du niveau cosmique commencent. Vers le centre des deux Galaxies, les civilisations les plus évoluées ont capturé les groupes négatifs pendant des éons et les ont placés dans des dimensions de poche qu'ils ont créées pour les emprisonner jusqu'aux épreuves cosmiques.
• Je vais discuter du groupe ET de notre quartier stellaire local que nous appelons le ZULU. Nous apprendrons une partie de leur histoire de plus de 2 milliards d'années et comment ils ont évolué à travers les éruptions solaires dans leur système solaire qui les ont conduits profondément dans leur planète où ils ont prospéré depuis. Leur étoile s'est déplacée vers une densité plus élevée et a changé l'énergétique de tout leur système solaire. Leur planète a fini par être unique dans notre Galaxie et sa structure cristalline interne a fini par prolonger leur durée de vie et leur donner des capacités élevées.
-/-/-/-/
Faire un Don: Cela aide à garder mon site Web dédié au partage de la vérité, de la technologie et de l'égalité.
Yvan Dupont
Merci!
SocioFinancement: www.realisationdupont.ca/sociofinancement
Me suivre sur Telegramm: t.me/realisationdupontcanada
Mon Site Web: realisationdupont.ca
-/-/-/-/
Source de l'article en anglais et de la vidéo original en anglais
Categories: La revelation, Temoignage, Vérité - Technologie - Egalité
Ceci aide le maintien de mon site web dédié aux partage de la vérité, de la technologie et de l'égalité. Merci!
Forte tempête solaire, pourquoi cela s'est produit, Jupiter continue de changer | Actualités S0 24 mars 2023
/